Coming November 1, 2016
CHRISTMAS AT SWANS NEST
A Tori Cannon-Kathy Grant Mini Mystery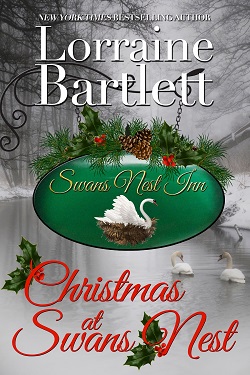 Available for Preorder!
Kindle US | Kindle Worldwide
iBooks | Kobo | Nook | Smashwords
The holidays are fast approaching, and Kathy Grant is hard at work on the renovations of her soon-to-be bed and breakfast. An unexpected winter storm disrupts her friends' plans, and it looks like her B&B will have to open a little early. And then there are the cryptic notes that hint of a treasure to be found somewhere in the house. Will Kathy and her friends find a cache of cash?
Includes Kathy's Holiday Cookie Recipes!